Decking in Piedmont, Berkeley, and Montclair, CA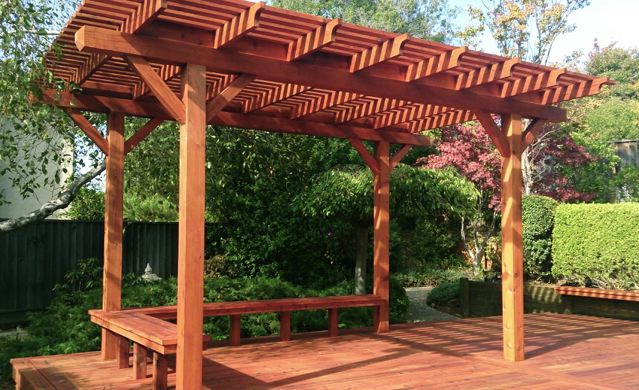 Piedmont is a small city in Alameda County, California, United States. It is surrounded by the city of Oakland. The population was 10,667 at the 2010 census. Piedmont was incorporated in 1907 and was developed significantly in the 1920s and 1930s. The district includes three elementary schools, one middle school, and two high schools.
Montclair (also known as the Montclair District or Montclair Village) is a wealthy neighborhood of Oakland, California. Montclair is located along the western slope of the Oakland Hills from a valley formed by the Hayward Fault up to the upper ridge of the hills.
Berkeley is a city on the east shore of San Francisco Bay in northern Alameda County, California, that is named after the eighteenth-century bishop and philosopher George Berkeley. It is bordered by the cities of Oakland and Emeryville to the south and by the city of Albany and unincorporated community of Kensington to the north, while its eastern limit is the border with Contra Costa County that generally follows the ridge of the Berkeley Hills. Its population at the 2010 census was determined to be 112,580 and it is one of the most politically liberal cities in the United States.
Residents of Piedmont, Montclair and Berkeley enjoy warm weather that sometimes is interrupted by the fog that the San Francisco Bay produces in the late afternoon and evening. Some residents of this area enjoy sweeping views of the San Francisco Bay and even the city of San Francisco. Because of the unique views in this area, custom-built decks are extremely popular. All the more reason to have a custom space to enjoy year-round. Let the experts at Superior Decks help get you started on your dream outdoor space, call today for a free estimate!