Specialties
Exotic Hardwoods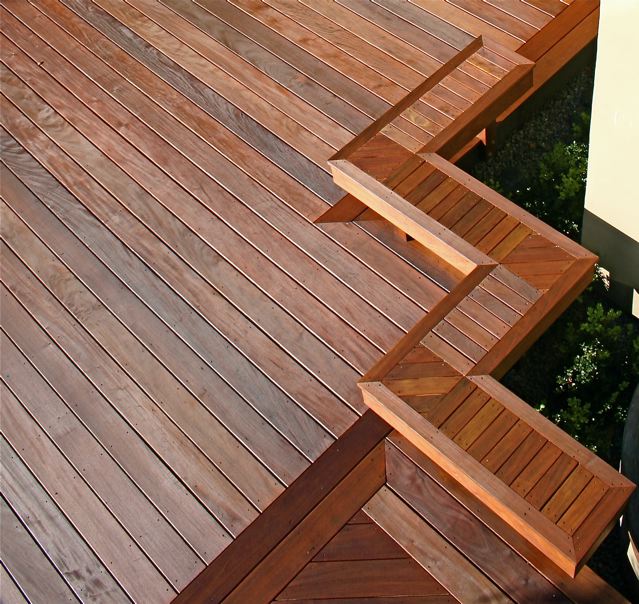 We build stunning Ipé decks.
With our emphasis on quality workmanship and aesthetic, Ipé (pronounced ee-pay) and other exotic hardwoods, quickly became a natural fit for our projects. Whereas redwood has been a staple in California deck construction for decades, Ipé is relatively new to the residential scene at approximately 10 years or so, though it has been used for boardwalks and docks for ages. Exotic hardwoods offer extra challenges in installation, like the need to pre-drill every hole, so choose your Ipé contractor carefully for best results. Ipé, and it's cousins Merbau and Cumaru, also happen to be absolutely gorgeous wood species.
Nicknamed "ironwood" for good reason, Ipé is strong and dense, offering natural decay and termite resistance, as well as a a strong fire rating, meaning it resists flames much longer than softer woods. Although it will age to a silver much like teak and lighter than the "dirty gray" of an aged redwood deck, Ipé wood is exceptionally responsive to lovely restoration with proper surface maintenance. We once sanded and treated a 15 year old Ipé deck to find it looked like a brand structure. Truly. A similarly aged and restored redwood deck will look beautiful, for sure, but not new. 15-year-old redwood will be showing signs of its 20-year lifespan. Conversely Ipé wood, which is sustainably forested in Brazil, may well outlast the pressure treated lumber on which it is built.
Redwood Construction.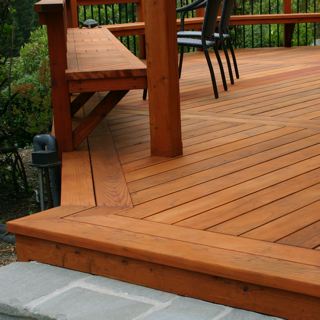 20 years of experience with redwood construction and maintenance.
We have been redwood specialists for fully 20 years. Beautiful California redwood is a classic for all exterior carpentry applications. We only use con heart grade redwood or better and we hand select our lumber from the category which you select, rejecting inferior boards. This means you get the best quality from within the grade that you choose. Redwood is terrific value and, when properly selected, installed and maintained, will give you decades of beauty and function.
Composites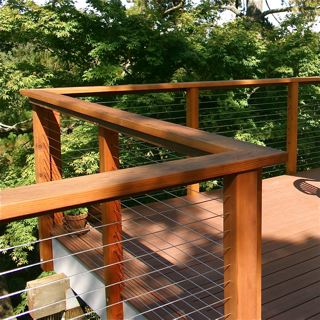 Trex®, Timbertech®, Azek®
We are TrexPro® contractors, which means simply that Trex® sought us out due to the volume of our Trex® purchases, then viewed our work and gave Superior Decks their stamp of approval. Trex® now refers clients to us with confidence. We also build Timbertech® and Azek® decks, and can use other composites of your choosing. While not 100% maintenance free, composite decking, made of a variety of wood pulp and plastic combinations, offers a nearly maintenance free experience. There are many important considerations when choosing composites. Call for more details.